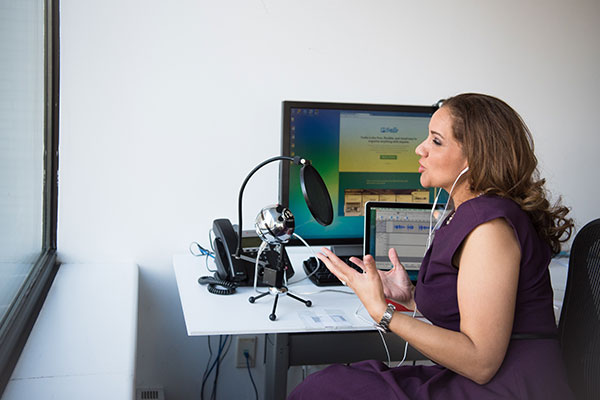 Podcast enthusiasm is on the rise—find out who's listening
Agility | PR Solutions
by Richard Carufel | Apr 4, 2019 | Public Relations
Podcasts have rapidly become one of the most popular mediums of choice for Americans seeking news, entertainment and knowledge. While podcasts are enjoyed across generations, a new survey found Millennials to be the most frequent listeners—in fact, a third of Millennials listen to podcasts daily.
The research, from AI-powered educational app platform EX-IQ, demonstrate the rise of podcast listeners driven by America's youth and more employees listening to podcasts at work than ever before.
What's more, this trend is only likely to grow, given that three-quarters of Gen Z respondents have a paid subscription for a streaming audio/music service compared to 60 percent of Millennials and only 52 percent of those over 35. Millennials and Gen Z tend to listen to longer podcasts than older generations. In fact, 60 percent of Gen Z and 52 percent of Millennials usually listen to podcasts that are at least 26 minutes in length compared to 42 percent of older generations.
The most popular podcast genres were comedy, educational and news. Interestingly, half of Millennials (more than any other generation) listen to educational podcasts; however the vast majority (67.8 percent) of podcast listeners of all ages agreed or strongly agreed that podcasts contribute to their intellectual growth. To note, despite their youth and stage in the workforce, Millennials and Gen Z were also 5percentmore likely to listen to podcasts for professional reasons often or very often compared to older generations.
Many employers may be interested to learn that 42percentof Millennials, over a third (36percent) of Gen Z and a quarter of all other generations listen to podcasts while at work. This marks an increase in podcast listening at work by more than double of what was seen in 2018 (Edison Research). Some fields included more podcasts enthusiasts than others. For instance, those working in customer service were the likeliest (50percent) to listen to podcasts while at work and those who work in accounting, finance and banking were most likely (82percent) to have a paid subscription for a streaming audio or music service and the most likely to listen daily (38 percent).
Millennials and Gen Z are already leading the pack when it comes to sharing podcasts with 80percentof Millennials and 72percentof Gen Z sharing podcasts with friends or colleagues. Despite the popularity of listening to podcasts while at work or tuning into educational or professional development podcasts, respondents demonstrate hesitation when it comes to sharing podcasts with their colleagues.
Over half of Gen Z and Millennials said they had decided not to share a podcast because they only wanted to share a portion of it—not the whole thing. That said, 62percentof all respondents would be more likely to share podcasts with co-workers if they could send a particular audio or transcribed text snippet rather than the whole podcast and three-quarters would be more likely to share podcasts in general.
"It's no surprise to see tech-savvy generations driving the growth in podcast listenership and using them as a way to add to their professional development and idea generation at work and on commutes, " said Chris Donohoe, CEO of EX-IQ, in a news release. "Employers looking to attract new top talent and support employee growth would be wise to look at solutions in the podcast space that augment their collective learning experience in ways that enable them to share valuable insights with one another more efficiently."