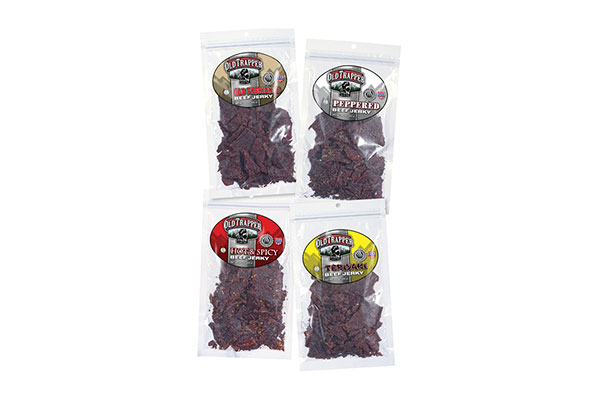 Clear-View Beef Jerky Packaging
Much has changed over the last 50 years, but Old Trapper Smoked Products has stayed true to the same values it held when it opened its doors in 1969. The company crafts its jerky from the most tender, most savory and highest-quality protein. The end result is a take-anywhere snack that is low in calories per serving yet high in protein. A long successful player in the beef jerky industry, Old Trapper is also pioneering clear-view packaging to ensure consumers know exactly what they are getting when they make a purchase. Old Trapper's featured jerky products include 10-ounce individual bags made from lean cuts of real steak with a hint of brown sugar and 2-ounce kippered beef steak that is smoked for hours until it is tender and delicious.
For More Information From Old Trapper Smoked Products www.OldTrapper.com.